Egypt

You can see pictures of the charming city of Cairo, Giza pyramid complex, necropolis of Saqqara, Luxor temple, Edfu temple, Abu Simbel temples, Kom Ombo temple, banks of the Nile and Nubian village. The links (situated on the left hand side of the page) give access to all pictures.
There are 65 photos of Egypt.
News
Here is a map of Egypt so that you can easily locate the places we visited.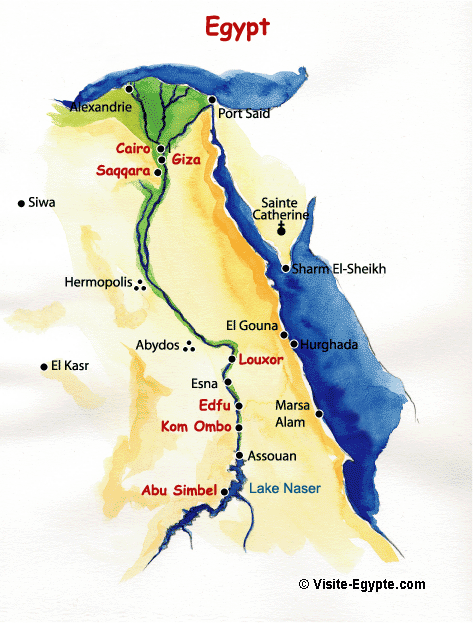 Source: http://www.visite-egypte.com/images-egypte/egypte_carte.gif

Top
Created by Eric,
Eric's photos and talended friends.
Translated by Audrey.
Last update: Thursday, December 23, 2010.